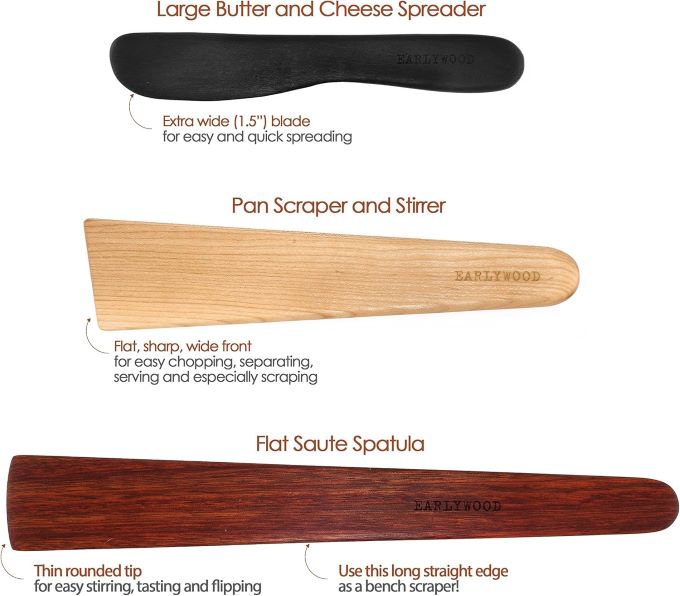 Earlywood really knows how to bring the natural beauty of the wood out. I mean, look at that photo. Go quickly click the link below and go look at even more gorgeous photos of their handwork! Amazing stuff. Metal is the most functional material for cutlery but wood is love.
The Earlywood 3-Piece Wooden Kitchen Cooking Utensil Set is three pieces: The Thin Wood Spatula Flipper, The Wooden Cast Iron Scraper Stirrer and The Butter Turner/Cheese Spreader. This is simple and minimalist design of ethically sourced, all-natural materials. They use jatoba, Mexican ebony, maple, and bloodwood that is covered by a lifetime warranty. But wash by hand! The Spatula is 13″ long, the Scraper is 10″ and the Spreader is 8.3″
Oh, and they only ethically sourced, all-natural materials, for every order they donate $1 to plant trees in the Brazilian Rainforest.
Earlywood 3-Piece Wooden Kitchen Cooking Utensil Set from Amazon