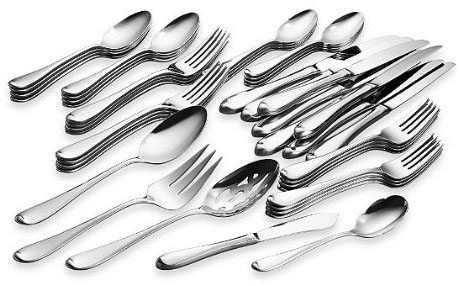 Gorham Studio is starting develop a good reputation in the cutlery world. Nice products with a good choice of steel that provide better quality but maybe requires a little extra care.
This set includes 45 pieces which is a setting for 8 people. Consisting of a fork, knife, spoon, salad fork, and tea spoon. The serving accessories set includes a sugar spoon, butter knife, cold meat fork, tablespoon, and pierced tablespoon.
This set's design fits well for casual or fancy dining. Made from 18/10 stainless steel it is dishwasher-safe but hand-drying is recommended.