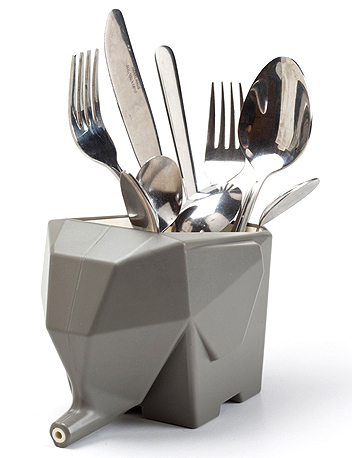 This is a great looking Christmas gift. Peleg Design has this wonderful elephant cutlery drainer that is a treat for the eyes and very useful. It's one of those things that when you see it you ask yourself "Why didn't someone invent this before?".
Their description of it really says everything: "Sometimes, a runny nose can be a big plus. Jumbo the elephant will be more than happy to drain all excess water from your wet cutlery straight into the sink.".
Made of plastic and perfect for stuffing with all your dripping forks, knives and spoons. And it's a multi-tasker as it could be used for toothbrushes in the children's bathroom.
Peleg Design Jumbo Cutlery Drainer