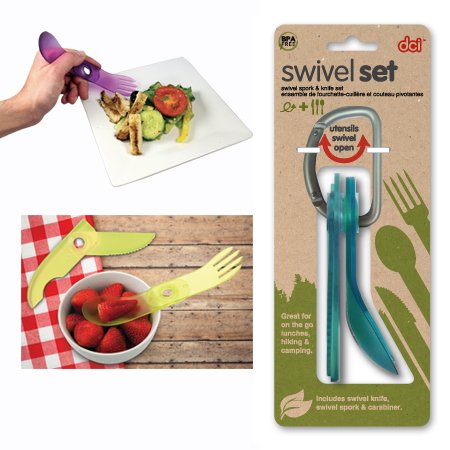 We are really big fans of Everyday Carry Cutlery products here at the Cutlery Review. This product caught our eye more than 6 months ago, but it was not in full production so the price and availability were undesirable.
But now it's easy to buy and for a great price. The Spork & Knife Swivel Set is designed by Wei Young. Made from Tritan which is a dishwasher safe and BPA free plastic. It is a folding set of cutlery that includes a spork (actually a spoon on one end and fork on the other) & knife on metal carabiner.
A great stocking stuffer for the student or office worker who regularly finds themselves without cutlery when they really need it.
Spork & Knife Swivel Set – Assorted Colors