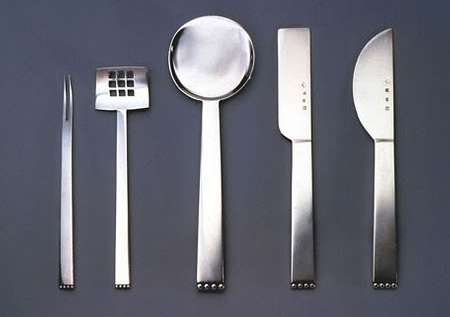 Around here we prefer the term cutlery obviously but the discussion continues everyday about what we call those utensils that we use to put food in our mouths. What is it called? Cutlery, Flatware or Silverware? Isn't Silverware supposed to be made of silver?
The above image is some flattened design flatware by Josef Hoffmann.
A great post at The Grammarphobia Blog talks about what is "flat" about Flatware and the history of the terms that we seem to use interchangeably.