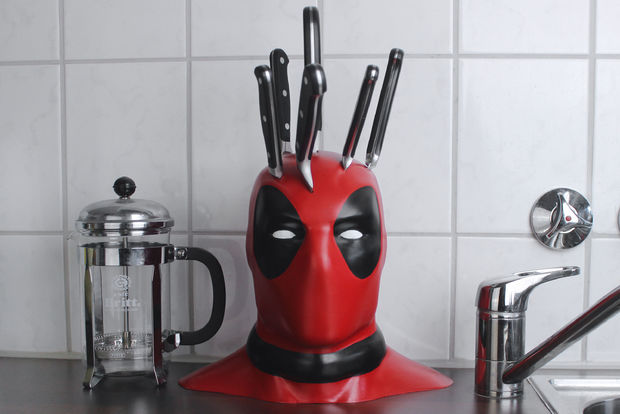 I laughed so hard I was stomping my feet in the theater watching the movie "Deadpool". It's a very crude, immature and over the top super hero movie. And someone has decided that a Deadpool Knife Block makes perfect sense. It does to me. Cunning cutlery indeed.
Britt Michelsen who is a Chemical Engineer in Hamburg, Germany used modelling software and a 3D printer to create this amazing knife block. Now personally I would have added a serving spoon to gag him with and a couple of forks into the eyes to round out the flatware torture, but that's just me.
Sadly, not available for sale, probably not licensed by Marvel. But if you have a good 3D printer you can make one yourself.