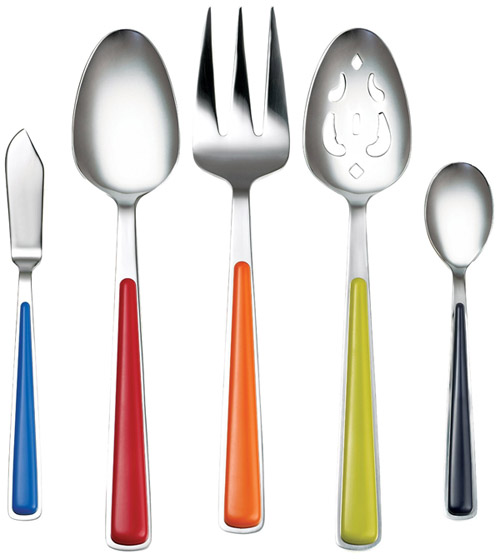 Color, Colour, Color! (The extra spelling is for my Canadian readers and an old joke around here). We reviewed the Fiesta 20-Piece Merengue Flatware Set back in 2014 and just discovered the Hostess Set.
This hostess set is made of dishwasher safe 18/0 stainless steel and ABS plastic. The 5 pieces consist of a slotted serving spoon, serving spoon, serving fork, sugar shell and butter knife. I wouldn't have called it a sugar shell but rather a sugar spoon myself.
Fun Fiesta Flatware For (um…I've run out of alliteration ideas) Fun? It's a great price for a nice set.
Fiesta Merengue 5-Piece Hostess Set