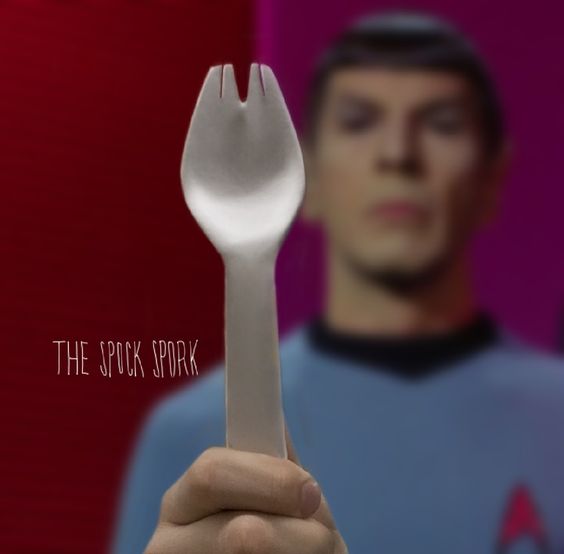 The image above is cute and punny in it's own way. And there is a connection to this article on Haaretz.com even though it's a tenuous one. I'll leave it to the hardcore Star Trek fans to figure it out.
It's turns out there is no Hebrew word for spork but they do have a great word that sums up all cutlery. Here's a snippet from Haaretz.com:
"That acronym is sakum, which stands for sakin, kaf umazleg, "knife, spoon and fork." Like "spork," it doesn't make the distinction between different kinds of spoons, with kaf, a soup spoon, tablespoon or serving spoon – basically a big spoon – standing in for both itself and its little sibling, the kapit, or teaspoon."
It's a great article about this word of the day.
Read more at www.Haaretz.com