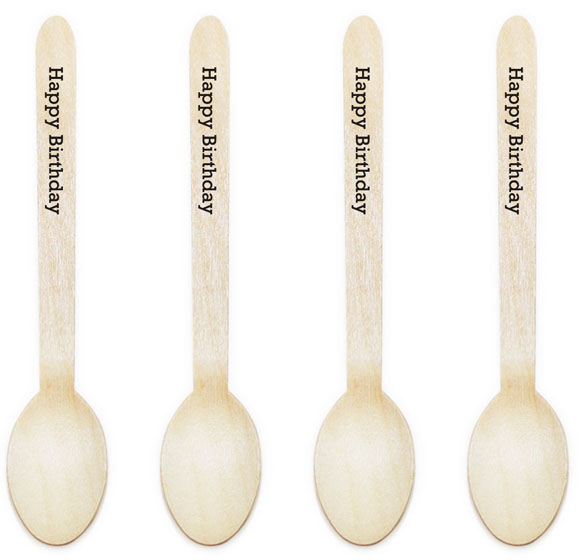 This DIY Cutlery kit by "Dress My Cupcake" lets you make your own customized Happy Birthday spoons.
The kit includes 100 wooden cutlery spoons, a stamp pad and vintage custom wooden stamp. Just to be clear, this cutlery does not arrive pre-stamped. So you have some work to do.
For a big birthday party (and they all should be) with a lot of guests and a lot of ice cream this would be the perfect tableware.
Dress My Cupcake Natural Wood Candy 100-Pack Buffet Cutlery Spoons DIY Kit, Happy Birthday, 6.5-Inch, Black