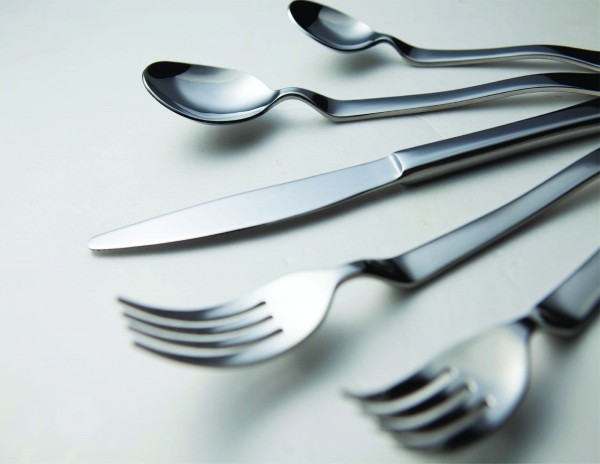 So the folks at the cutlery manufacturer Dawoochen have created their new "Heads Up" kitchen flatware. These unique cutlery pieces feature raised heads to keep them from harmful surface germs. Cleaner tablecloths and less cross contamination is the idea.
The "Heads Up" cutlery made with 18/10 stainless steel is available in two sets of 5 pieces and 20 pieces. Both the sets include a salad fork, dinner fork, dinner knife, dinner spoon and teaspoon.
From their press release:
"We are thrilled to announce the launch of our breakthrough 'Heads Up' cutlery flatware this month. Made with Premium Stainless Steel 18/10, our luxury product set has been innovatively designed with elevated heads to ensure better safety with foods and a healthier family. Thanks to the raised heads, the forks/spoons will never be in contact with surface germs as you rest them on your table. So, every time you lift a fork to pick from the plate, you can be assured of safe germ-free bites. The best thing is that you are going to relish a more hygienic platter from now onwards. Our product is US patented," stated a leading spokesperson from Dawoochen."
Weird looking but interesting idea.