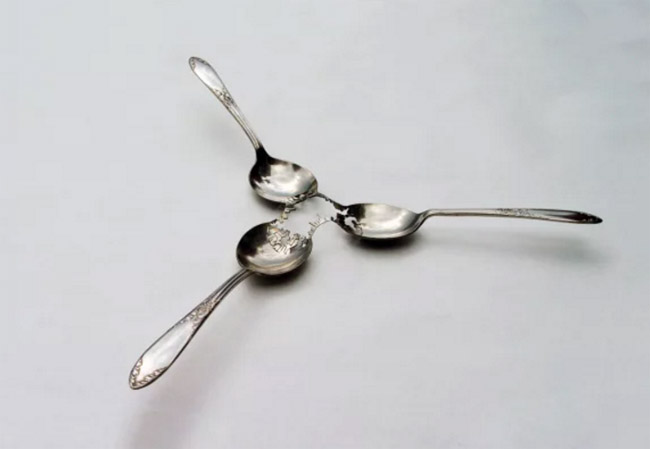 Dutch studio Steinbeisser last Fall put on a $700 a plate event in Saratoga, California. Eight "Michelin Star chefs" prepared this one-night menu for only 60 people.
The highlight from my point of view is the amazing creative cutlery designs from their store Jouw, that we featured before.
I really like the Steampunk style fork and spoon…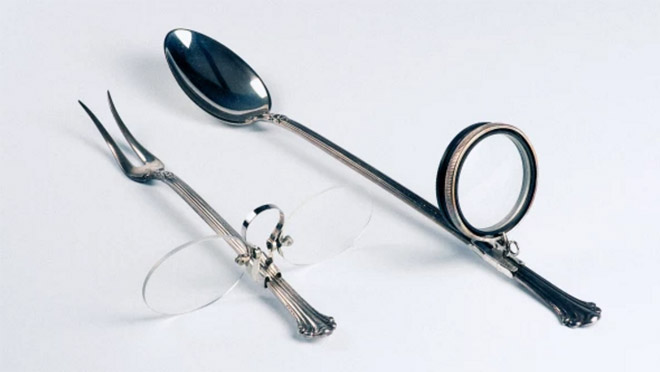 But this time we get to see chefs and guest use the cutlery with amazing meals. A great combination of the different arts working together to one end goal.