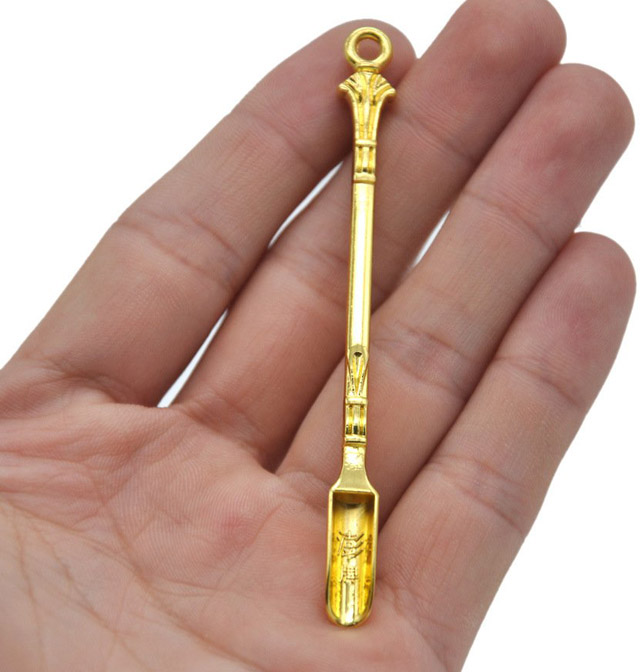 Happy 420! So here we have a tiny little spoon. It's called the Golden Smoke Shovel. It is about 85 mm or 3.35 inches in length. Isn't this curious cutlery?
It is described as being used for medicines, cigarettes, kitchens, etc. Or as a pipe shovel for smoking accessories. The best description by far is "Micro debugging spoon" because it would really help with my programming work.
You get three of them.
But what is it really to be used for?
You decide.
Gold Golden Smoke Shovel Mini Spoon Hookah Shisha Water Pipe Grinder Accessories for Weed Herb Tobacco (3pc) from Amazon