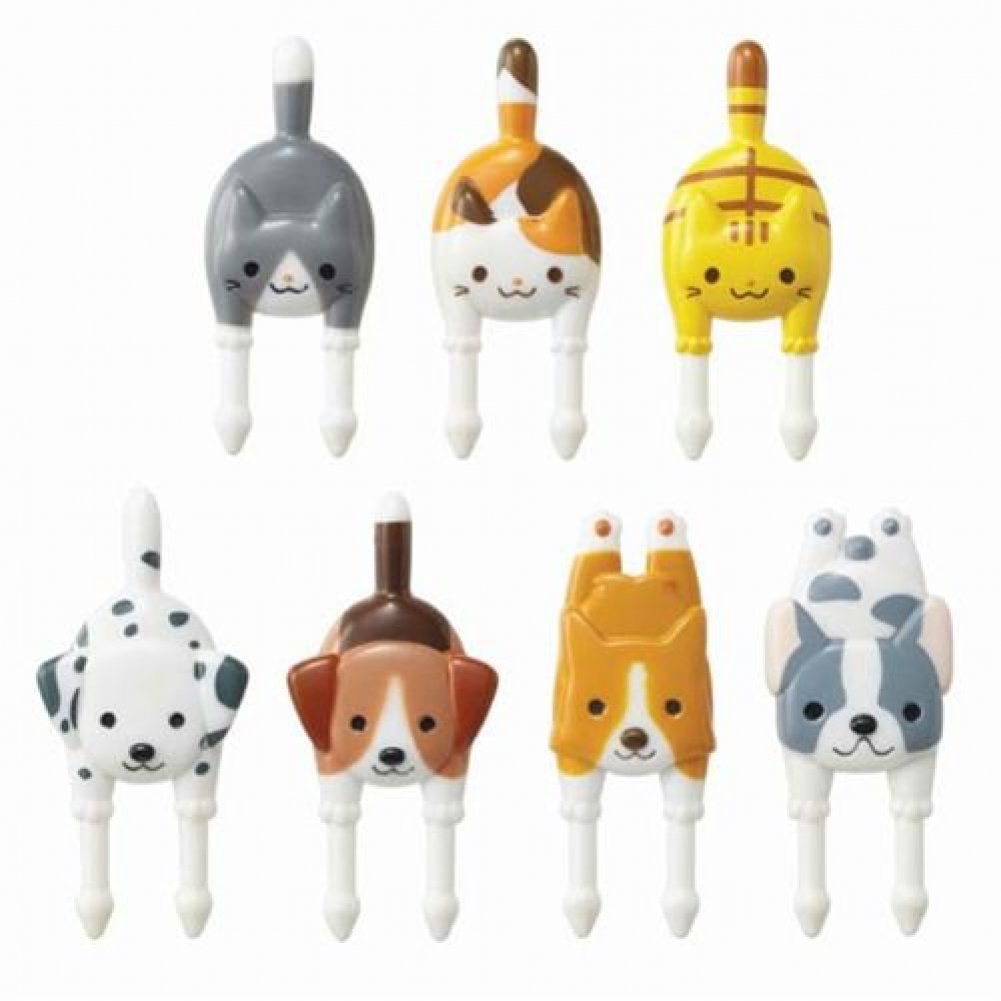 OMG super cute! These little plastic food pick are the tweestest cutlery we've seen this week.
This is a package of 7 food picks for food from Japan with cats, dalmatians, beagle, bulldog and cuteness! They are made of BPA free plastic. Made for Bento boxes but can be used for almost any situation where you need to engage little minds into making eating fun.
Made for tiny little hands they are only about an inch and a half in size.
Dog & Cat food picks forks by Torune from Amazon