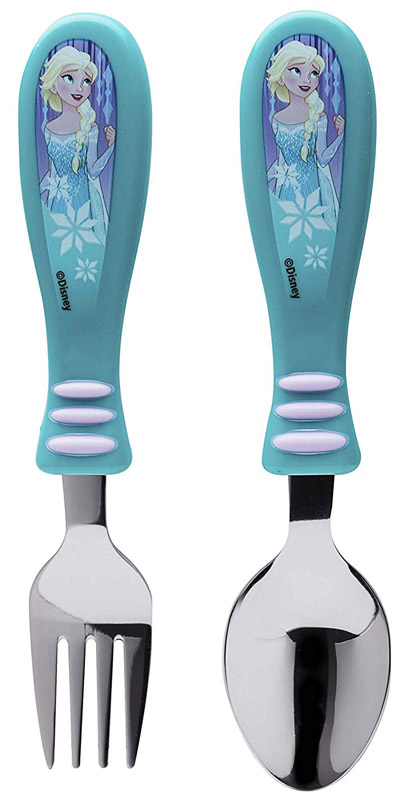 So why is cutlery so cold? And especially when you are in an airplane? That is the big question here: When you receive your knife, fork and spoon, just why is airline cutlery always so cold?
Chris Morris @ Simpleflying.com addresses that question and attempts to come up with an answer about chilly flatware.
Check out his article @ Simpleflying.com
Oh, and if your child saw the new Frozen movie and won't eat their frozen peas? Then check out this cutlery for kids. This set from Zak Designs contains 2 forks and 2 spoons, which measure 5-3/4 inches long. Disney kid flatware set is made of stainless steel, ABS, and TPE, 100% BPA-free and dishwasher safe!
Zak Designs Disney Frozen – Kid Flatware Set from Amazon