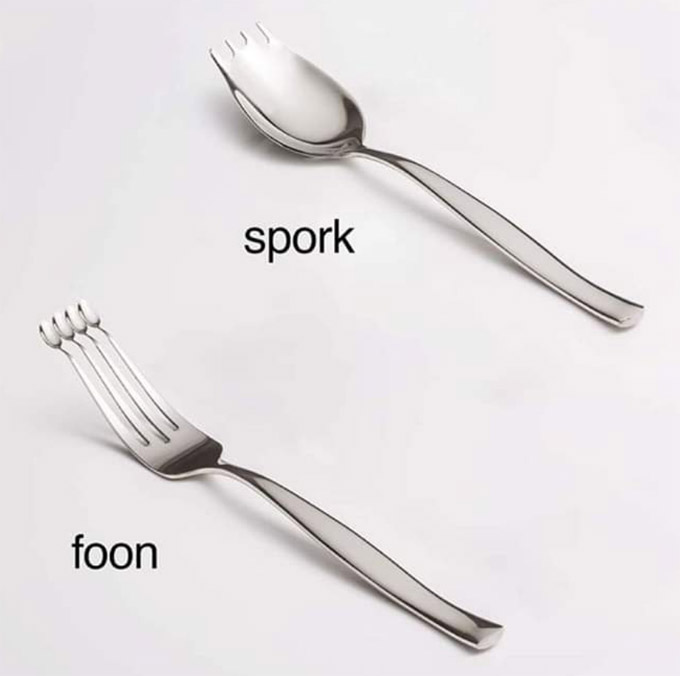 Ok, we have all heard of Sporks, the classic camping and picnic cutlery. But now we are told in the name of equality we must have a Foon as well. I think it's a joke?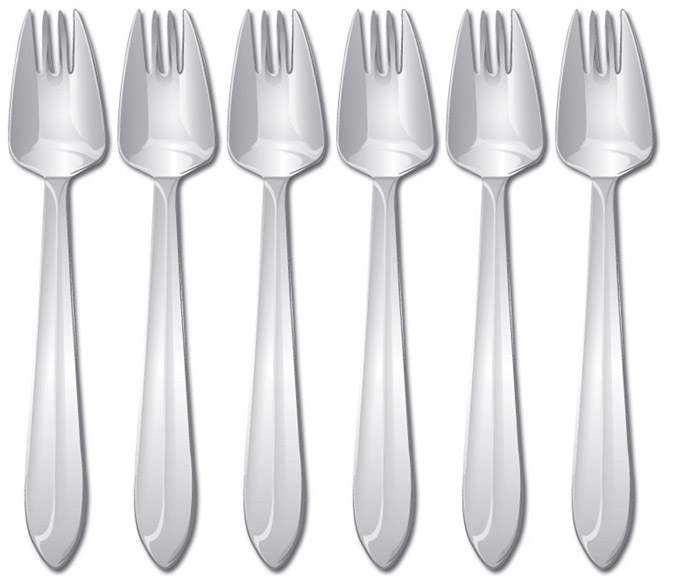 But we did find a Foon for sale from an Australian company called Splayd. It's the Splayd Mini Spork (Foon). It's a knife, fork and spoon in one! This is a box of six Foons that are 5.7″ long, formed from 18/8 stainless steel and hand-finished. But wait there's more! It comes in a luxury velvet presentation box making them the perfect gift or showcase utensil set.
That is pretty flexible flatware indeed.
Splayd Mini Spork (Foon) Set of 6 from Amazon