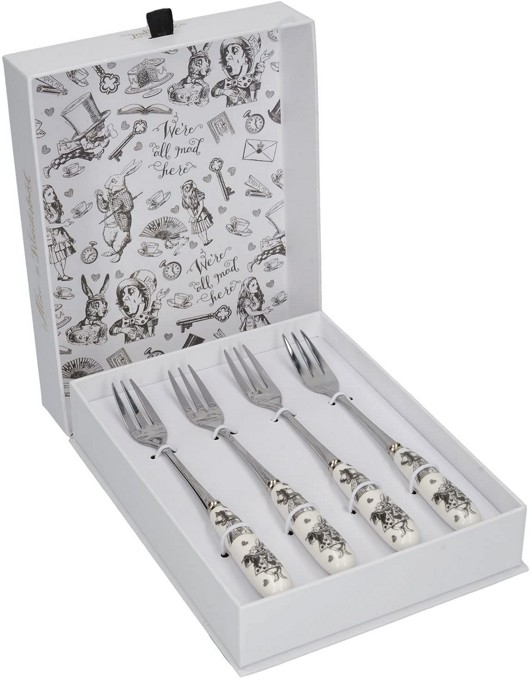 These are the mostly lovely forks for a Tea Party. Or spoons!
This set of 4 Alice in Wonderland pastry forks or set of spoons feature the Queen of Hearts and the White Rabbit on porcelain handles.
They depict the Alice in Wonderland card game based on Sir John Tenniel's illustrations.
'We're all mad here' can be found on the handles in a beautiful script.
Made with high-quality, rust-proof stainless steel.
Fork cutlery set includes four 15.5 cm / 6" forks. Spoon set includes four 15.5 cm / 6" spoons.
Both are presented in their own luxury gift box, with further printed illustrations and a 'Pull Me' ribbon tag.
Alice in Wonderland Dessert/Pastry Forks from Amazon