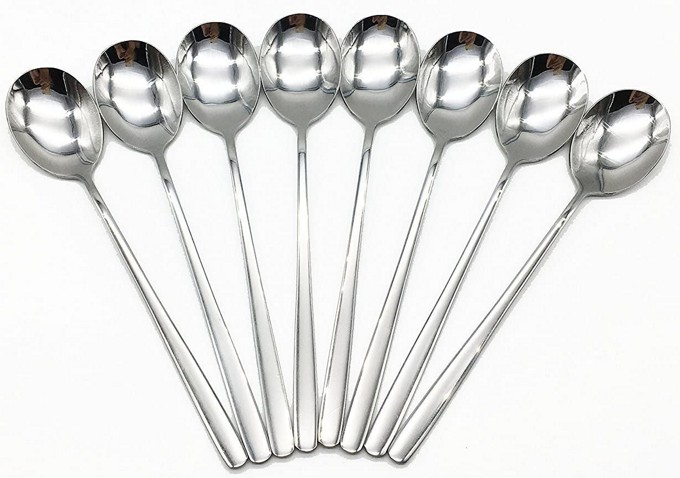 The first time I used a Korean rice spoon things changed. I started looking at my current roster of spoons in a different way. Suddenly my regular cutlery was too short and the bowls not deep enough.
A Korean rice spoon is amazing at digging to the bottom of a bowl of rice, pasta, oatmeal or whatever. And they are great for mixing drinks in glasses. And stirring in pots while cooking. They are a superior food delivery device over our European flatware.
These Korean rice spoons are from a company called Fantasy. This set of eight spoons are made of 3 mm thick high quality stainless steel. And yes they are dishwasher safe.
Fantasy Stainless Korean Rice Spoons from Amazon