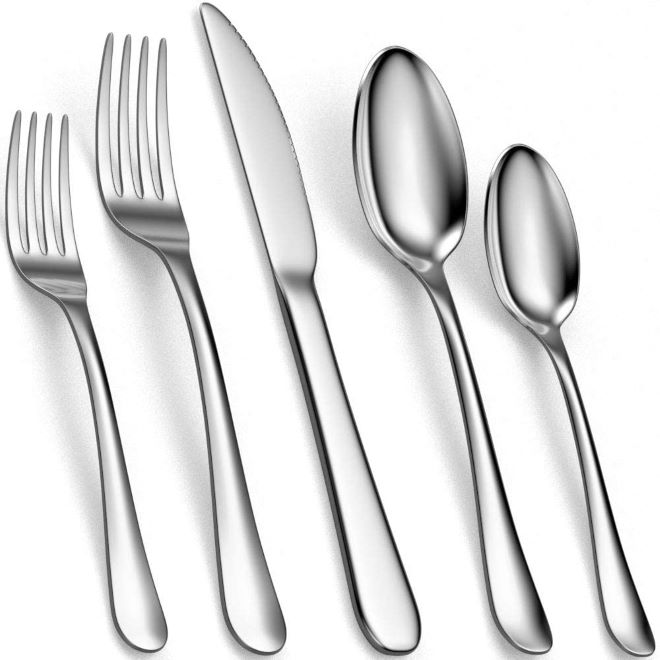 We've been in so many situations where you just need a good fork and nothing fancy. Sometimes cutlery doesn't need to be bone handles and sterling silver. Sometimes it just needs to be a solid piece of stainless steel with a good edge. Times like in the summer at the cabin or in your first apartment. Sometimes we need a "that's just fine enough flatware".
We think this is that flatware. The Tribal Cooking 20 Piece Stainless Steel Silverware Set is a sold service for four for a really great price. Every set includes four dinner forks, salad forks, serving spoons, and tea spoons. They are made of dishwasher safe 18/10 stainless steel.
These are slightly larger cutlery and not a small set. It comes in a nice box for giftwrapping and giving to that new apartment dweller or cabin owner.
Tribal Cooking 20 Piece Stainless Steel Silverware Set from Amazon