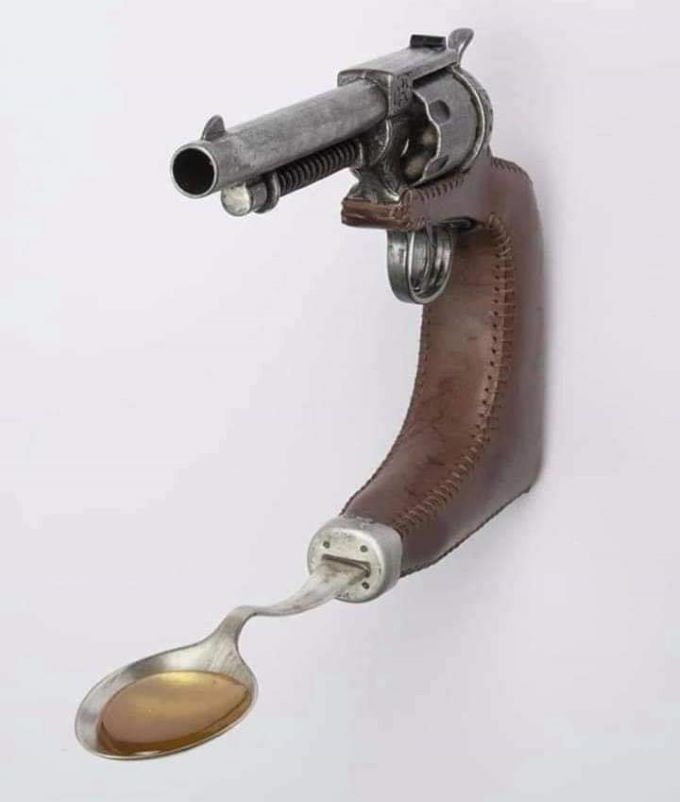 This was sent to use by a longtime reader. They asked if it was killer cutlery or fatal flatware?
A spoon connected to a gun?
Is this an artistic statement that we are killing ourselves with what we eat?
Is that medicine in the spoon? Are we forcing by threat someone to take the medicine?
This piece is by Anita Larkin. Here's her bio:
Anita Larkin is represented by Defiance Gallery, Sydney. Using collected domestic objects, casting parts of the human body in bronze, and beeswax, making felted forms, and materially transforming salvaged broken objects, her sculptures question repair and brokenness, playfully disrupting the familiar.
So many questions. We took a look at the artists website and found no clues.
See more work at https://www.anitalarkin.com/