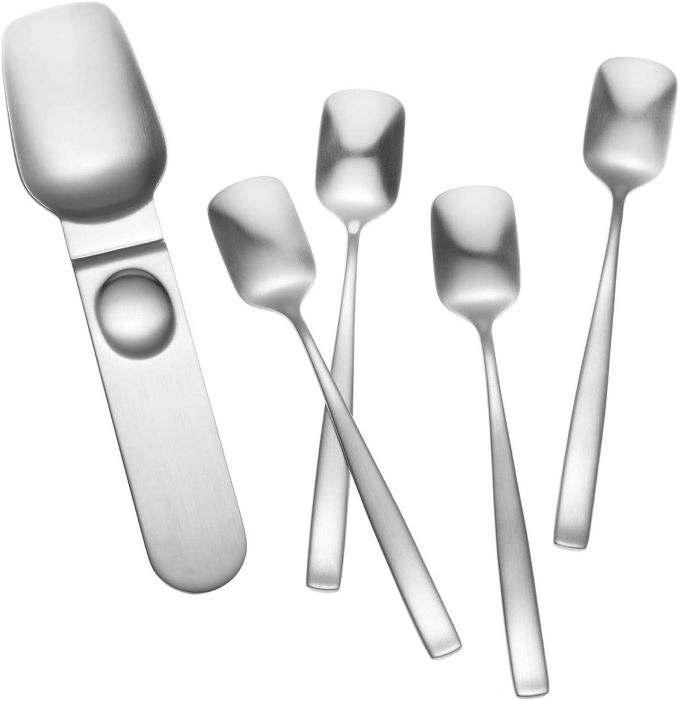 We've written quite a few articles about Yamazaki cutlery products here at The Cutlery Review over the years. And we've seen quite a bit of traffic and fielded a few questions about them. There is something about the Japanese design esthetic when it comes to cutlery that just seems out of the box in the best way.
The Yamazaki Bolo 5 Piece Ice Cream Set really has that "out of this world" design. It reminds me of the cutlery from the 2001 movie.
This flatware set is intended for ice cream but don't limit yourself, it really could used for almost anything. This cutlery set is a "signature dish" detail for the budding chef. Built of dishwasher safe 18/0 stainless steel with a beautiful satin finish this set includes four 7-inch ice cream spoons and a 8-1/2-inch ice cream serving spoon.