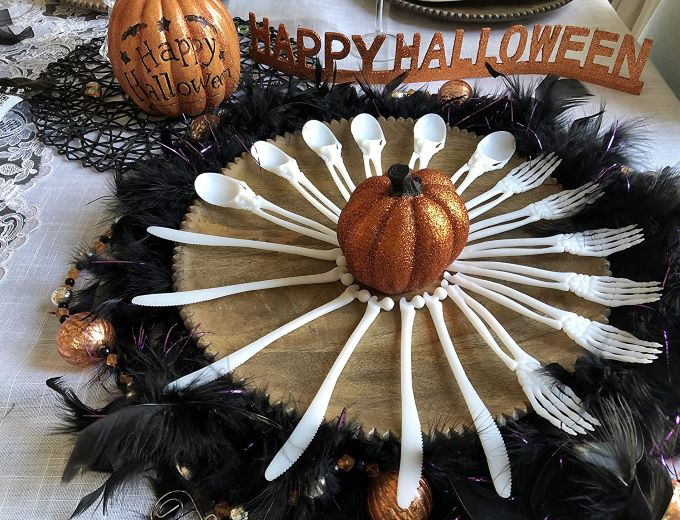 Fall is upon us and that means cooler weather, a yard full of leave and ghosts and goblins. There's nothing like a fancy scary Halloween dinner for close friends and undead. And you really need the right flatware to set the frightening tone.
Boneware brings us the Skeleton Plastic Silverware Set. Let's be clear, this is NOT disposable plastic cutlery. This is BPA & phthalate toxin free, FDA Compliant reusable cutlery.
"BoneWare Cutlery is 3x heavier and Underwriters Laboratory tested to be 6x strong than regular plasticware. The injection molds were hand polished so no sharp edges around the spoon or fork. However, one can actually stab salad with the fork instead of chasing it around the bowl, cut steak with the knife and scoop ice cream or peanut butter with the spoon! Long term tested to be dishwasher safe, lower rack. However, intense heat (steam) will melt the utensils. Lifetime Free Replacement Guarantee if not abused. The BoneWare prototypes were hand-sculpted referencing medical drawings to ensure accurate anatomy. Can be used as an educational tool while eating!"
They are serious about the strength of this cutlery, check it out: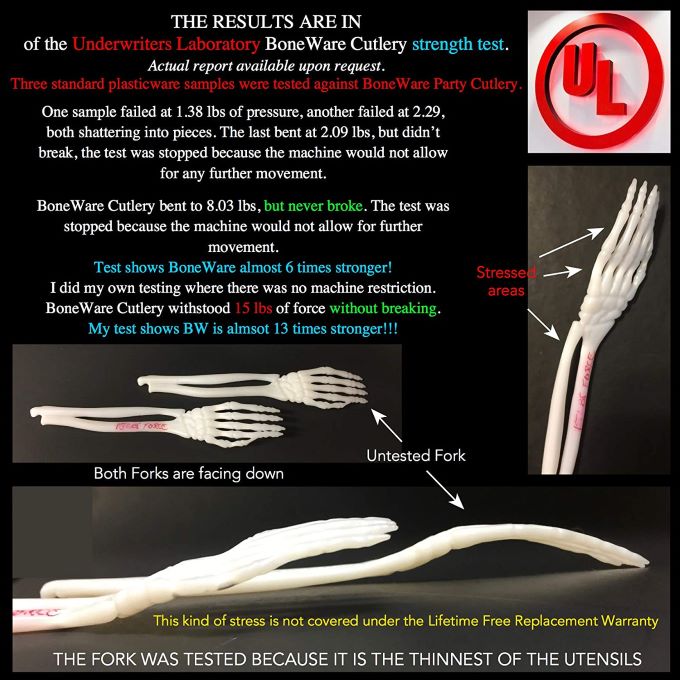 This is an investment in Halloween cutlery that can be used for years to come. And not just Halloween, maybe horror movie theme nights?