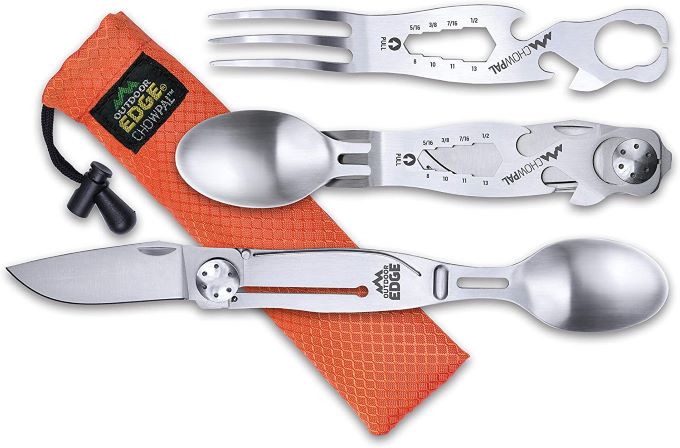 It's Spring for real this time, the sun is out! And it's time to go outside and enjoy the sunshine and wildlife. And eat! And you need cutlery to cook and eat when you are camping, hiking or picnicking. And the thing about camping cutlery is that is makes for great Bring Your Own Cutlery (BYOC) as well!
"Outdoor Edge" brings us the "Chow Mealtime Multitool" which isn't three pieces like in the photo, that's the three transformations it can do. It's a nested fork and folding knife/spoon, can and bottle opener, flathead screwdriver, and wrench. Made of sturdy 420J2 stainless steel and weighing only 2.4 ounces this is a one pocket camp utensil. The nested fork & folding knife/spoon lock together, but quickly and easily slide apart when you're ready to chow down. The knife locks when in the open position and the nylon storage pouch is included.
Remember that you can't board a plane with this one!