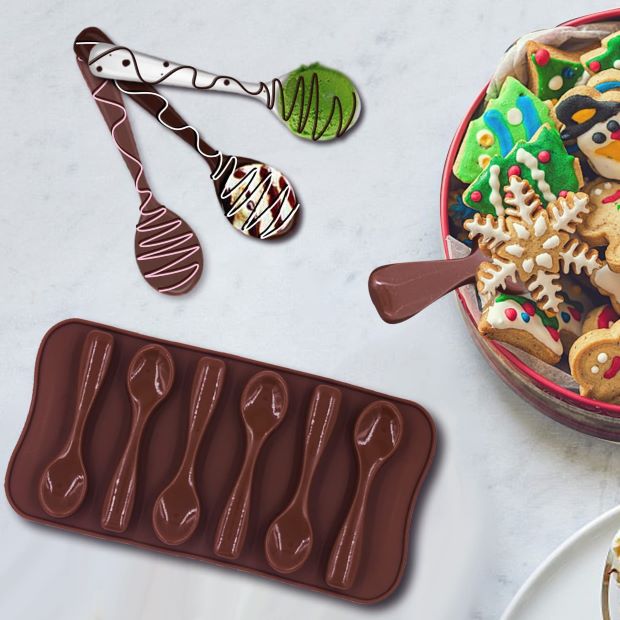 Two things: Firstly this is a reader idea, thanks Pam! And secondly, the spelling of mold versus mould:
Mould is the British spelling, American English has no mould, and British English has no mold. Australian and Canadian English favor the British spelling, though mold is fairly common in Canadian publications.
OK, all that covered, let's talk about edible spoons. In this day and age of environmental awareness when it comes to plastic cutlery having edible cutlery just makes sense.
The Seetop Spoon Shape Molds are perfect for making your own edible spoons. Fun with flatware when making food! Made of FDA Standard Food Grade Silicone that is PBA free they are perfect for melting chocolate, baking cookies, cakes, muffins, brownies, cupcakes and our favorite is using mash potatoes to make ketchup dipping spoons! Safe for use in the dishwasher, oven, freezer, refrigerator and microwave.