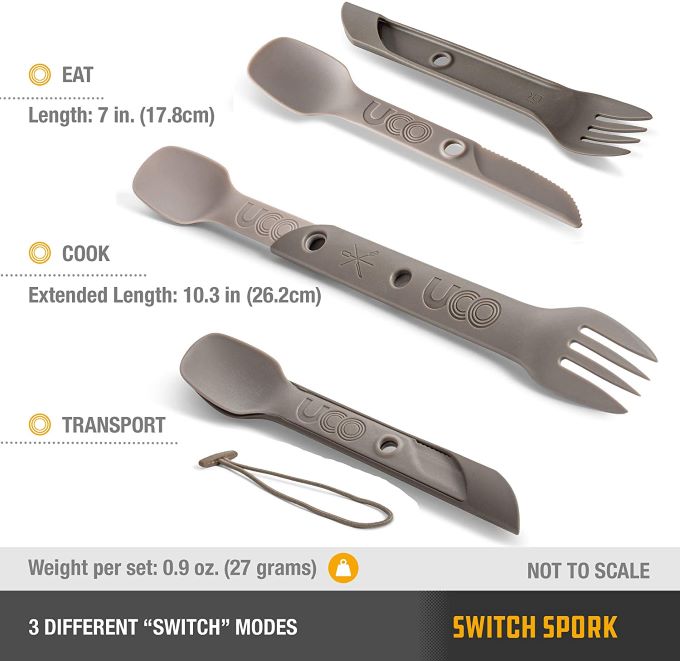 It's that time of year to start planning for summer camping trips. Yes, it seems early but you should always plan to plan they say. Camping locally will be a big thing again this year and we plan to do as much as possible.
One thing we noticed last year was while trying to eat out of those dehydrated meals is that you needed at long spoon. And a fork and sometimes a knife. All three of these in metal adds to our weight and we are ultra-light hikers. So this piece of swiss-army style cutlery looked to do the job. And it's perfect for Bring Your Own Cutlery (BYOC) as well.
This camping spork utensil set made by UCO is a full-size fork and a full-size knife/spoon combo. The tricky cool part is that this cutlery can be used separately or connected end-to-end for use as a prep and serving piece or digging to the bottom of the foil food bags. The spoon and knife nests securely with the fork for storage and transport. An included bungee tether can be used to attach set to a backpack or mess kit. Made of dishwasher safe BPA and phthalate-free they are high-strength with reinforced glass nylon for durability and temperature resistance. And your choice of 7 colors!
UCO Switch Spork 2-Piece Integrated Camping Utensil Set from Amazon