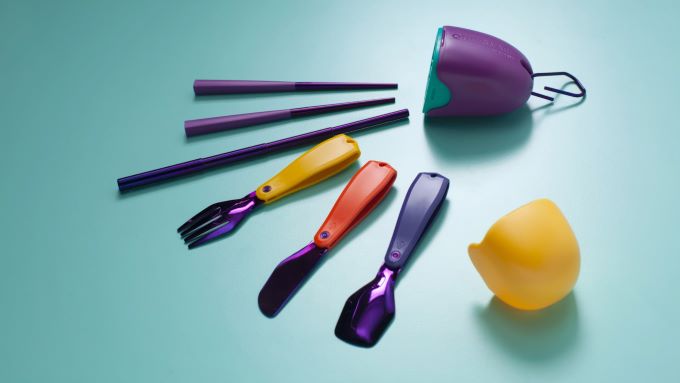 Pharrell Williams is popular singer (who did that great song with Daft Punk). Pentatonic (not the band) is a design studio.
Together they have created the Pebble which is a bring-your-own cutlery (BYOC) set made from recycled CDs.
The kit comprises of a knife, a fork, a spoon, a straw and a set of chopsticks that fold away inside a case that can be easily carried.
To reduce the risk of transmission, many businesses have temporarily stopped using single-use plastic cutlery, which has seen a surge in popularity during the pandemic.
"The wasted CDs are first sorted and cleaned which means separating and purifying the feedstock, removing and recycling where possible contaminants such as cases and foreign waste material" Pentatonic cofounder Jamie Hall.