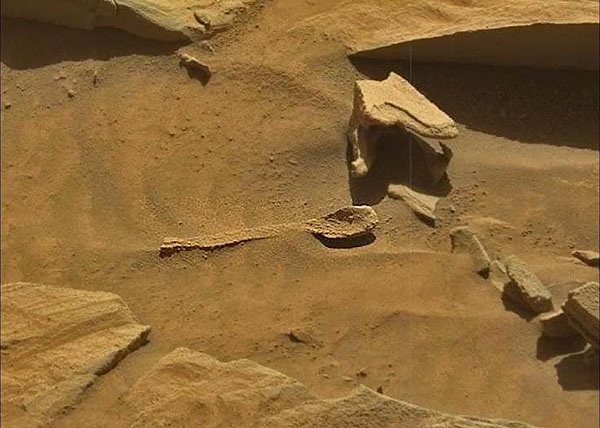 Wow, that's a clickbait title. But still, it's an interesting photo and shows how if you are looking for cutlery then you can find it anywhere. Now if it was a fork or even spork that would be interesting interstellar flatware. Maybe this is where the missing spoons have been going?
To quote the article from the "Sun":
ALIEN hunters have identified a "giant spoon" on Mars and claimed it's evidence extraterrestrials once lived on the surface of the Red Planet.
The cutlery was spotted in images snapped by NASA's Mars Rovers, prompting suggestions it was "probably left over from a lost civilisation".
Um, I don't think so. But still interesting.