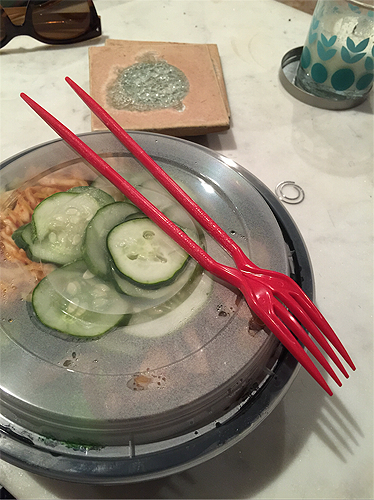 Does this product full under the category of Spork? It's hard to say but it sure looks like a fun piece of multipurpose cutlery.
The Chork is a clever mix of chopsticks and a fork into one piece of flatware. It's a disposable flatware product made of food grade high impact polystyrene that I would hope to see in my takeout from my favorite Asian restaurant. I'm pretty good at eating with chopsticks but serving food from the container to my plate has always been a problem and that fork would be handy.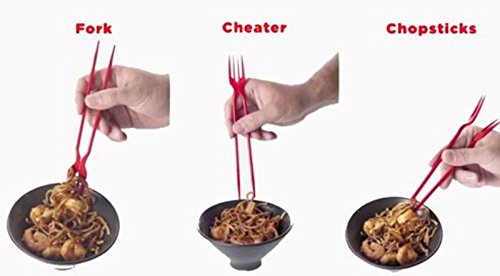 It can be used as a fork, as cheater connected squeezable chopsticks, and snapped apart for regular chopsticks.  Available in 6, 12 & 24 packs.