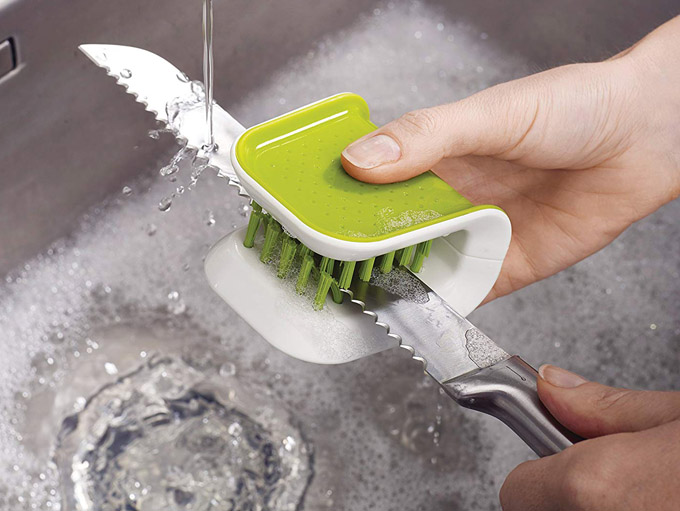 A lot of cutlery isn't dishwasher safe, especially anything with a color coating. We have looked at cutlery cleaners before but this one is more stand alone.  This is the Joseph Joseph BladeBrush Knife and Cutlery Cleaner Brush. Goodness that's a long name for a little kitchen flatware gadget.
It has bristles on both sides and a non-slip grip. Very handy for keeping on top of those dirty knives, forks and spoons in the sink.
And the brush itself is dishwasher safe! Ironic?
Joseph Joseph 85105 BladeBrush Knife and Cutlery Cleaner from Amazon