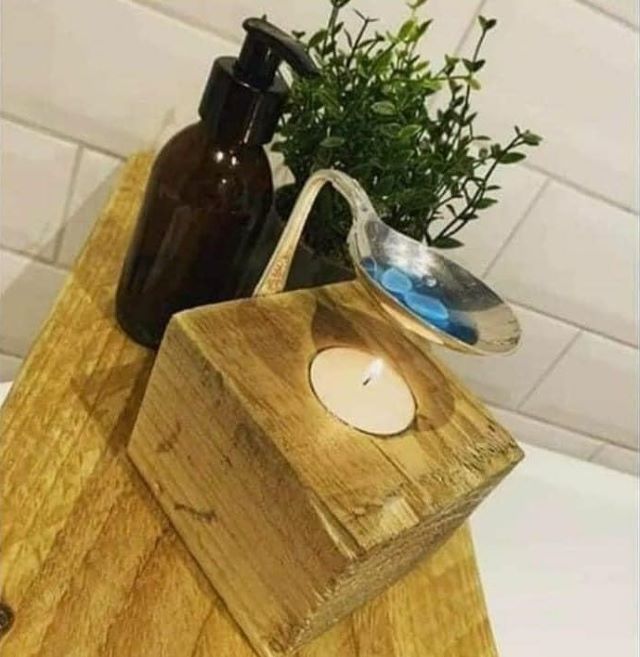 Sooooo…this was sent in by a reader and we were a little taken aback initially. It is, practically, a DIY essential oil burner. It is a great use of an old spoon you might have kicking around and a block of wood. But this use of cutlery smacks of another popular use that seems unsavory.
So the question to our readers is what would your reaction be if you saw this in someone's home?
Let us know in the comments!