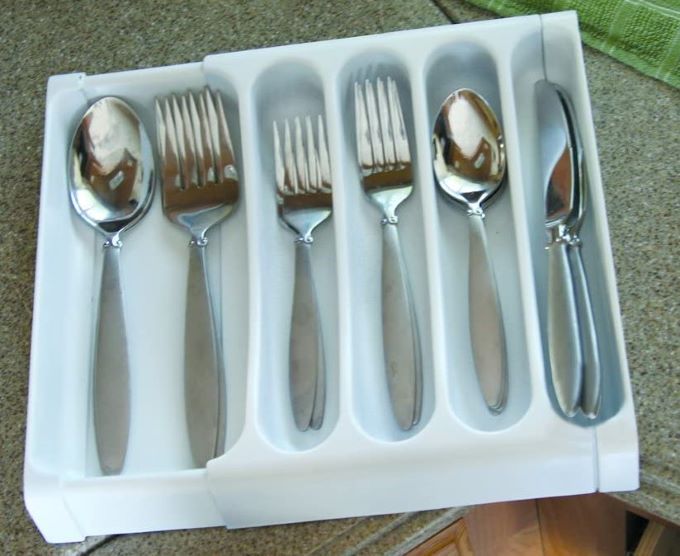 Hee hee. Sorry, had to giggle at typing the post heading "fits small drawers". More coffee and I will adult better.
This is a problem we've run into more than once at The Cutlery Review. Whether it's RV, tiny kitchens, secondary cutlery drawers, summer kitchens or sideboards. There always seems to be that drawer that would be great to hold a small selection of forks, knives and spoons but it's the wrong dam size! This flatware don't fit!
In comes the Camco Adjustable Cutlery Tray. It adjusts from 9″ to 13″ width , 11″ long and is 1.75″ tall. And it's made of white durable plastic. Seems to fit?
Camco Adjustable Cutlery Tray – Designed for RV
and Compact Kitchen Drawers from Amazon