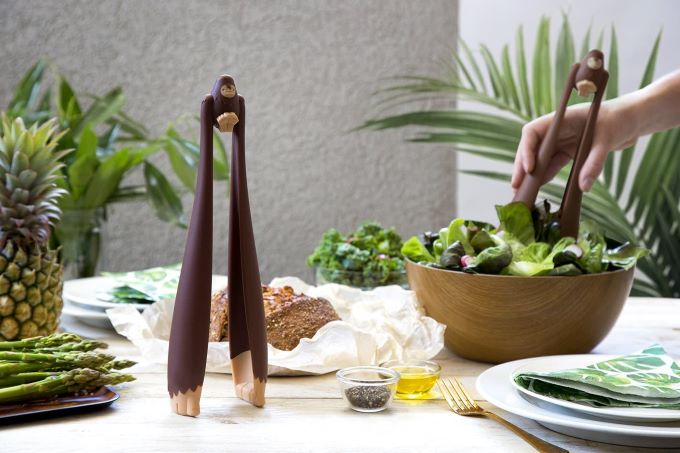 Oh yeah! Bigfoot Cutlery! Sasquatch is in the kitchen my friends. Flatware for the flatfoot! This is a way I think I could get my kids excited about salad!
You gotta love the ad copy poem song for these big tongs:
"There's nothing scary about this Bigfoot. As a matter of fact, you'll feel like a winner if he joins you for dinner. He'll help you toss and serve your salad and then perhaps sing you a ballad."
These Bigfoot salad tongs are made of 100% food safe BPA free plastic and are dishwasher safe.
They measure 11.9 x 3.8 x 3.7 inches.
This is camping gear me thinks!