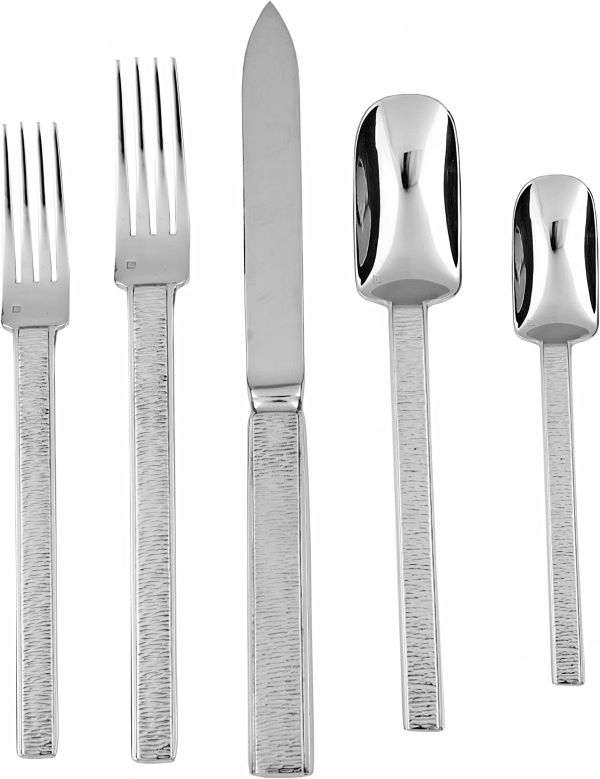 Continuing with our look at the very diverse line of Fortessa cutlery we now focus on the Fortessa Acqua 18/10 Stainless Steel Flatware.
The Fortessa Acqua cutlery to our eyes looks like something from the movie 2001 Space Odyssey. The squared off fork, the straight sided knife and the boxy spoons just seem to have that futuristic look. The textured handles really are unique as well. The designs appears on front and back on every piece. This set features polished fork tines, finely serrated knife blade and solid handles knives. Made of dishwasher safe 18/10 stainless steel.
This 5 piece setting for one person includes a table fork, salad/dessert fork, table knife, dessert/soup spoon, and coffee/tea spoon.