We were watching the always fun "Rirang OnAir" last week and saw an interesting new piece of camping cutlery that she was using. Press Play on the video above to see it.
So we did some flatware sleuthing and was able to track down this clever collapsing spoon that she uses.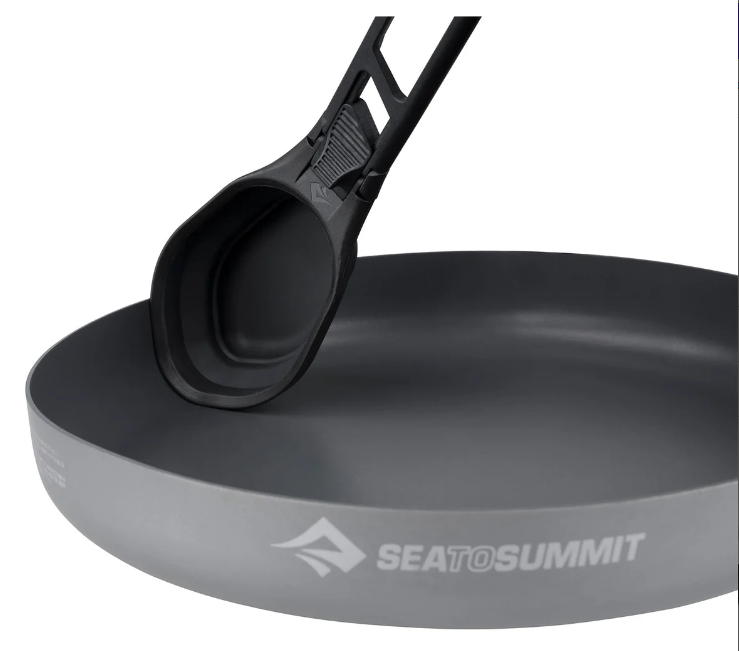 The Sea to Summit Folding Serving Spoon is made of rugged glass-reinforced nylon and food-grade silicone rubber, the Folding Spoon packs down small enough to fit in a 1.2L Alpha pot, yet pops out to form a full-value measuring and serving spoon. It is large and measures up to 100 ml / 3.3 Fl oz. Clever cutlery huh?