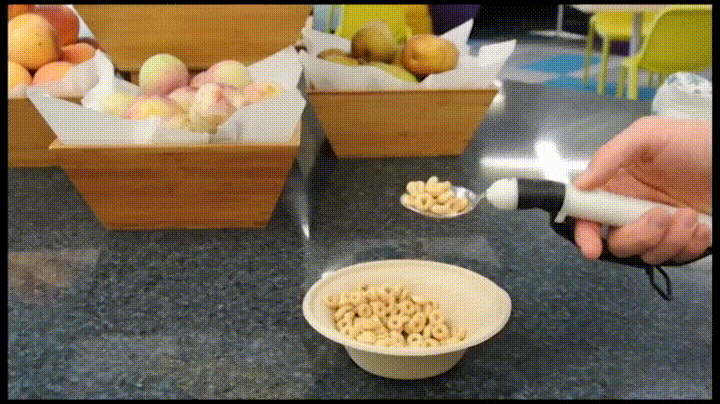 Over two years ago we did a post about how Liftware was bought by Google. They make a spoon and fork that attach to a system which is designed to help people with Parkinson's tremors.
I'm glad to report they have gone to market and are now selling this helpful cutlery to the public.
As you can see from the video above, the impact on a person's lifestyle is very dramatic.