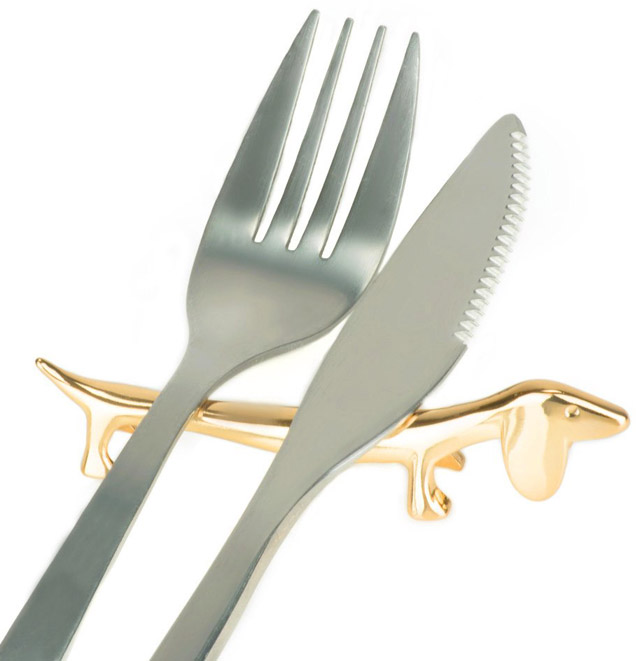 As reported at Delish.com the famous TV cooking competition show Top Chef introduced something new to the table for the first time in a long while.
"Top Chef added Dining Elevated's 'Uplifts' to the table. The four- to six-inch rests give judges a place to put their forks, knives, and spoons in between bites while also adding a luxe look to the tables."
"Flatware rests are a simple solution to prevent cross-contamination of foodborne pathogens from the tabletop to utensil, and thus, an added layer of consumer protection."
I am a big fan of cutlery rests and have been making my own origami ones for chopsticks for years. The rests on Top Chef were a little boring. We discovered these charming cutlery and chopstick rests over at Amazon. They are made of dishwasher safe premium zinc alloy which is food-safe, lead-free and nontoxic. Woof!
WIWI Silverware Rests & Chopstick Holders, Metal Dog Design for Knife, Fork & Spoon, Set of 4 from Amazon