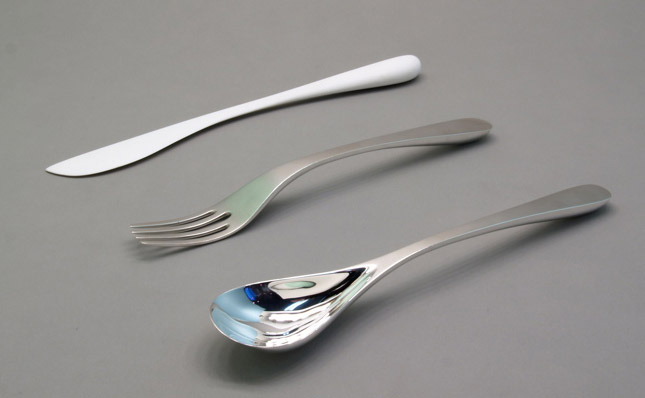 This is beautiful work, I'll let the artist speak:
"A set of cutlery that embodies my personal conclusions of shape and form.
Achieved by the graphical two-dimensional shape of the top surface that allows the fluid three-dimensional form to hang from. While contrasting each other they ultimately find a complimenting balance as they influence one another.
Finished in sterling silver and Zirconia (technical ceramic) they relate to traditional tableware such as fine china and silverware."
It is price on request because of limited production. He is looking for a producer/manufacture to be able to bring this product to the public.