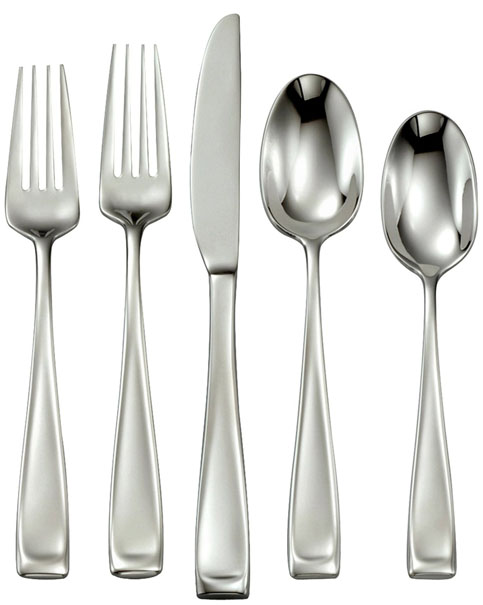 Oneida's Moda cutlery set has a classic flat bottom to the handle that gives you such a sense of "solid". It's a flatware set that feels like it is made to be thrown around and abused, I mean that in the nicest way of course.
Made of 18/10 stainless steel the shiny surface holds up to abuse and may occasionally show rust spots if placed next to carbon steel in your dishwasher but a little Coca-Cola or vinegar will clean that up real quick.
This 65-piece set consists of 12 teaspoons, 12 table spoons, 12 knives, 12 forks, 12 salad forks, a butter knife, serving spoon, sugar spoon, pierced serving spoon, and a serving fork.
This cutlery set is what I would consider a "buy it for life" investment.
Oneida Moda 65-Piece Flatware Set, Service for 12