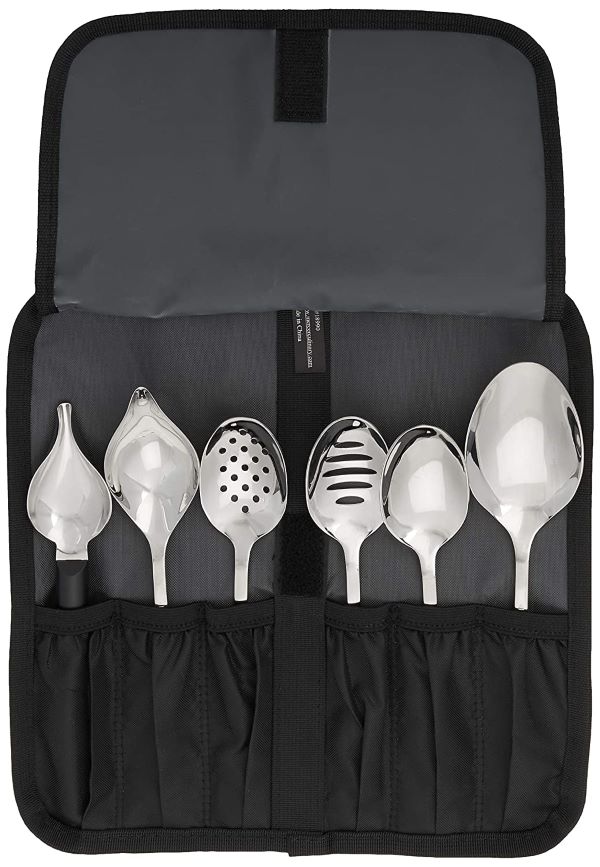 We have been reading a lot of books lately here at the Cutlery Review, mostly Chef biographies. And we always note when they talk about what equipment they take to a kitchen. The infamous knife roll is of course expected but the "Spoon Roll" was a new one for us. If you are doing any plating or saucing you need a decent spoon or two.
The Mercer Culinary 7-Piece Plating Spoons set looks great. It consists of a Saucier Spoon, 9-Inch Solid Spoon, 7 7/8-Inch Solid, 7 7/8-Inch Slotted
7 7/78-inch precision drawing Spoon, and 7 7/8-inch perforated Spoon. All this is bundled up in a heavy duty roll to take the kitchen or cooking class.
The flatware is made of 18-8 stainless steel.