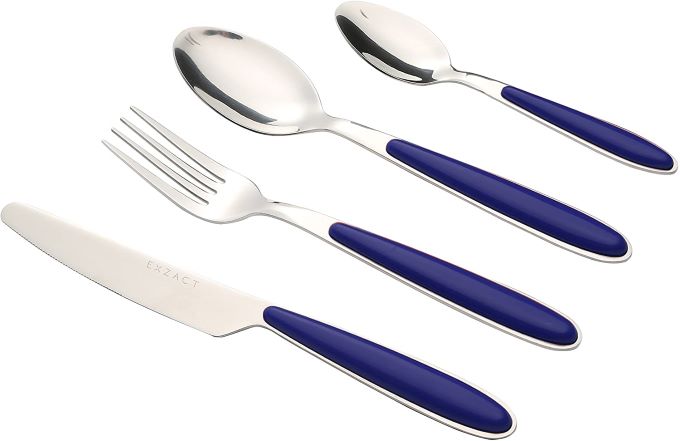 There is something about colored handles on cutlery that just seems to change everything at the dining table. Whether one solid color or mixing them up as a rainbow, it just makes things more fun.
Exzact Cutlery is a 24 piece set for 6 people. Made of 18/0 stainless steel that they claim is dishwasher safe but we aren't too sure about that. The set includes 6 Forks, 6 Dinner Knives, 6 Dinner Spoons and 6 Teaspoons.
And you have a choice of colors: Green, Black, Blue, Orange and Red.
It's a good price and they are pretty funky flatware.
Exzact 24PCS Flatware Set Colored – Stainless Steel Silverware/Cutlery With Color Handles From Amazon