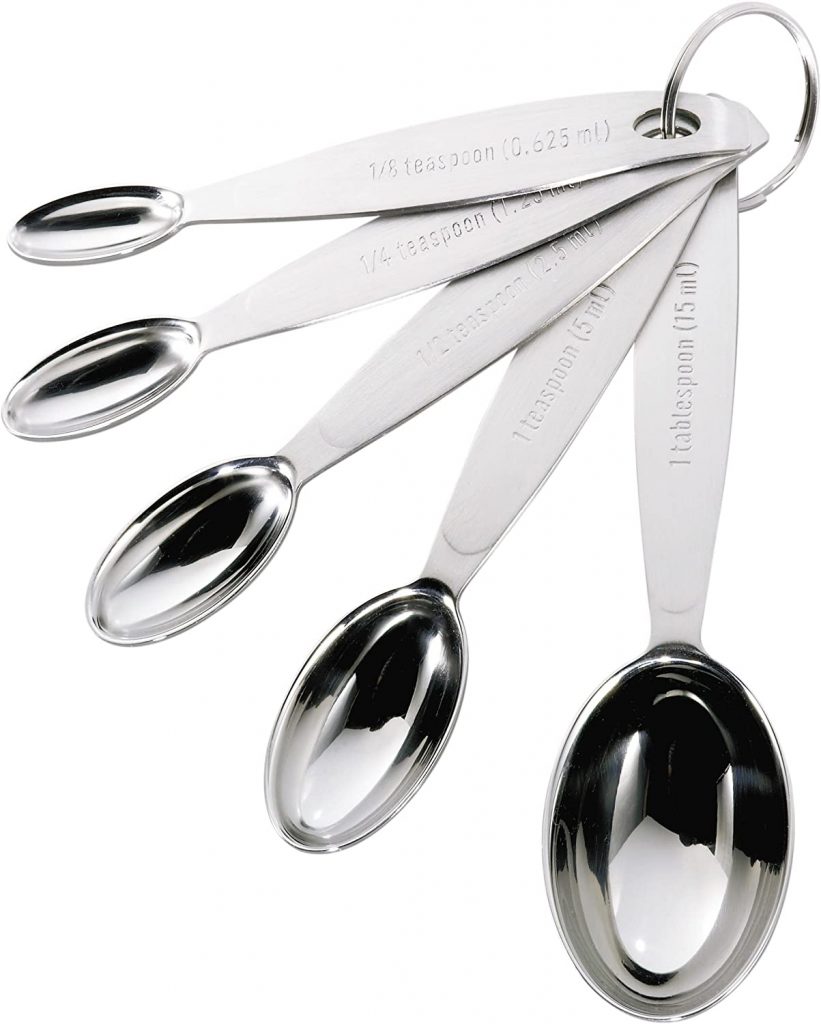 It's that time of year to start your holiday baking! And what baking and most cooking really needs is a really good set of measuring spoons. Now, we are big fans of America's Test Kitchen and they recently declared that the Cuisipro Stainless Steel Measuring Spoon Set was their favorite.
This is a set of 5 Spoons: 1/8, ¼, ½, 1 tsp, 1 tbsp. Or for the metric folks out there: 0.625, 1.25, 2.5, 5 ml. Made of stainless steel that is dishwasher safe.
They have curved handles allow the spoons to sit securely on the counter without tipping over and a narrow spoon design that allows them to fit nicely into spice jars.
The measurements are permanently stamped on the spoon handles and they all nest for storage and attach to a removable loop!
Cuisipro Stainless Steel Measuring Spoon Set from Amazon