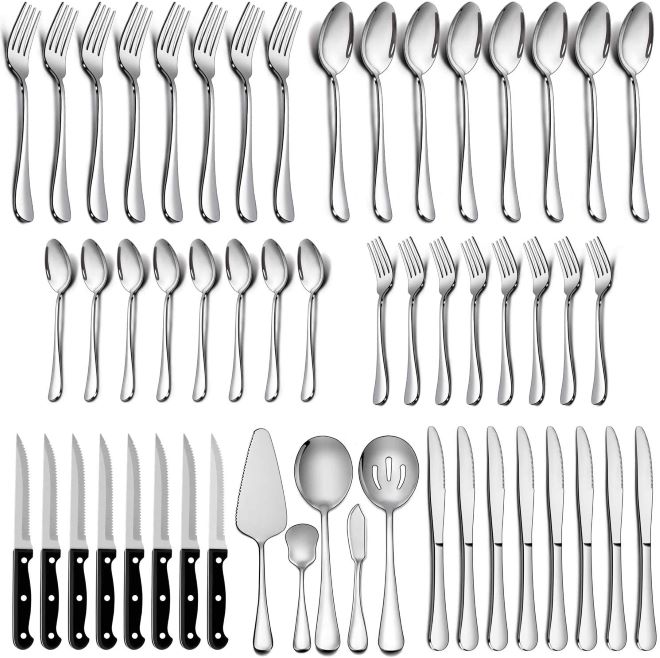 We heard you want a lot of cutlery, like a whole bunch of cutlery all at once. Like lots. If you want flatware forever in your house, this is the one big package of spoons, forks, knives and serving utensils, oh my!
LIANYU has been getting some attention lately for their good deals on cutlery and this one is just perfect if you are outfitting a kitchen from scratch.
This 77 piece set is service for 12 people including 12 each dinner knives, dinner forks, salad forks, dinner spoons, teaspoons and serrated steak knives, plus 5 serving pieces of serving spoon, slotted serving spoon, pie server, butter spreader and an ice cream spoon.
It's dishwasher safe high quality stainless steel and pretty much everything you need for that new kitchen at home.
LIANYU 77-Piece Silverware Set with Steak Knives and Serving Utensils from Amazon