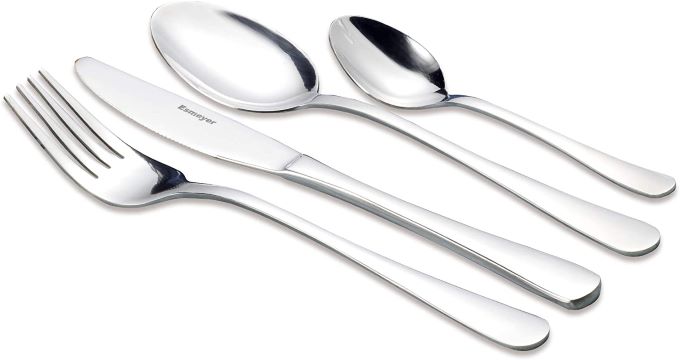 Simple, understated and elegant. Sometimes the cutlery needs to stand back and let the food be noticed first. Sometimes it needs to be the solid supporting character in the play of flatware. This set by Esmeyer called "Sylvia" is cutlery that does just that.
Esmeyer is a European distributor of flatware, cutlery and tableware for more than 65 years.
This setting consists of 6 knives, 6 spoons, 6 forks and 6 teaspoons. It is made of 18/0 stainless steel.
A solid price for a solid set of cutlery.