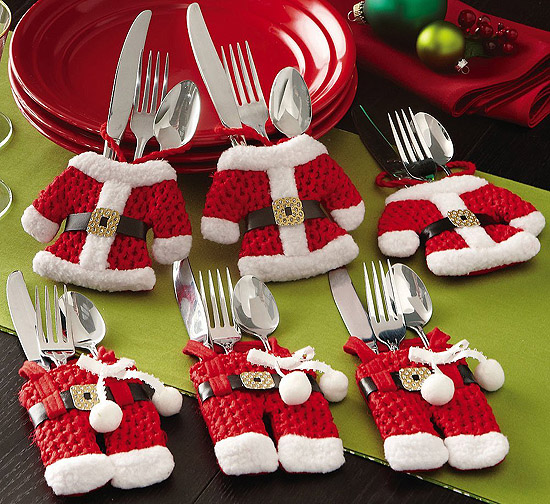 I'm certain you've noticed in a recent visit to any department store that Christmas is looming. Seems we are being trained to start preparing the minute after Halloween. I'll admit that we don't decorate in November but we certainly start to plan and collect what we'll need for the holiday season.
These cute little cutlery holders for your silverware are perfect for the Christmas dining room table. Each Santa themed pocket will hold a fork, knife and spoon. They come in a set of 6 that include 3 pair of pants and 3 jackets. They are made of polyester so they will hold up pretty good but I wouldn't recommend machine washing them.
Our plan is the pants for the boys and the coats for the girls to indicate seating arrangements. And they are not just for the kid's table! (When will I finally get to sit at the adult's table?).
Santa Suit Christmas Silverware Holder Pockets