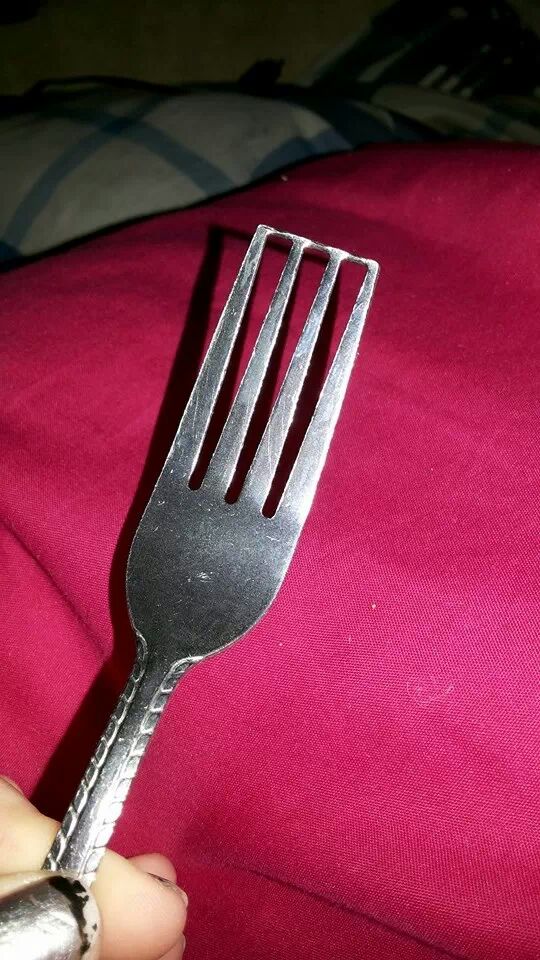 Found this great photo on Reddit.com where there is a interesting food community. 
Everyone has those days where they feel blocked at every turn. This poor piece of flatware seems to have had a manufacturing issue that has left this poor fork forked.
I guess it could function as a silly slotted spoon?
Would make a great "404 – Page not found" page. Hmmmm…..