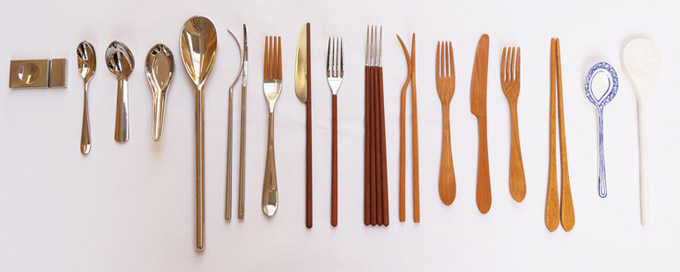 While researching the "hybrid chopsticks" for our last post I came across this student's concept work. This "Westiental" (a mix of West and Oriental) cutlery has a great look but I'm not too sure about the functionality. 
A quote from Kingston University graduate Wen Jing Lai: ""I first created a fork with the traditional metal handle, but replaced the teeth with bamboo – a material that is often used to produce chopsticks, this led to a series of cutlery that has been merged in terms of material, form and function in order to express this phenomenon."
Interesting work, not in production or for sale. But interesting and inspiring none the less.