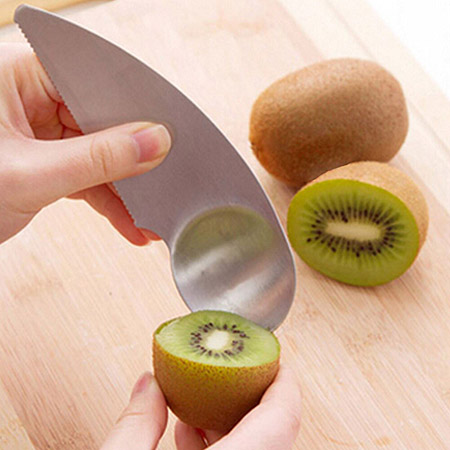 Found this interesting tool and almost passed it over as a "one use tool" as it's advertised as a kiwi knife as you can see in the picture above. Made to both cut and scoop out the contents of a lovely kiwi. But this tool will serve well for avocados and more! This is a small, inexpensive and handy multi-tool utensil that is perfect in any kitchen drawer.
 2 in 1 Stainless Steel Fruit Knife and Half Dig Spoon
And since we are talking about avocados, check out this Academy Award nominated video, for your entertainment!