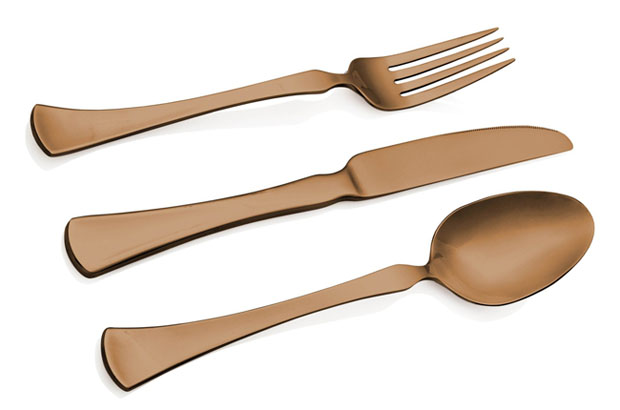 There is a city in Germany called "Essen" which means "eat", and "Stahl" means "steel". So we have from Hampton Forge the Essenstahl flatware set. "Eat Steel" sounds like a good name for a Heavy Metal band.
Strange that we don't see much copper for cutlery. For color I mean, not construction. We see silver, gold and even black. But copper doesn't get the time at the table it deserves in my opinion.
This 20 piece set is made of dishwasher safe 18/0 stainless steel with a 25-year warranty. It includes 4 dinner forks, 4 dinner knives, 4 dinner spoons, 4 salad forks and 4 teaspoons.
Hampton Forge Essenstahl 20-Piece Flatware Set, Refined Copper