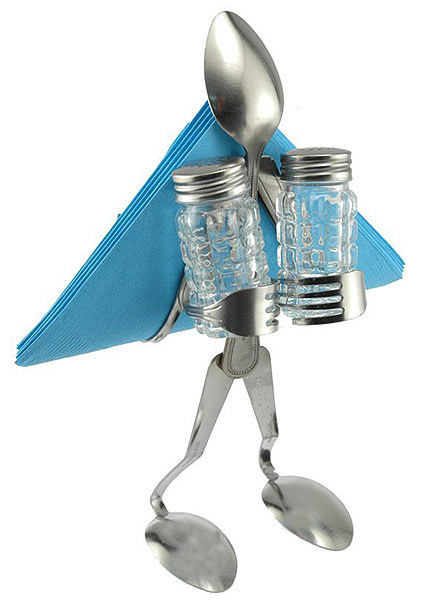 The company name is "Forked Up Art" and what else would you expect from them?
The Super Spoon man Ultimate Table Topper is not only cute and clever but very practical. His super strong cutlery built body hold the salt and pepper and his cape is the napkins you might need during your meal.
These are each created by artists in Utah making them local American Superheros. He is 100% stainless steel and is dishwasher safe. The glass salt and pepper shakers are included with a lifetime glass replacement.
Forked Up Art Ultimate Table Topper – Spoon