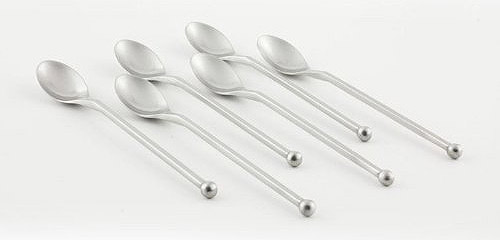 It might be a little early in the season to be thinking about iced beverages. But really, when doesn't a nice Ice Tea or Mojito hit the spot? Or an Ice Cream Sundae for that matter.
Knork is a great cutlery brand and these "Modern Matte Iced Teaspoon" spoons look to be just what you need. This is a dishwasher stainless steel set of 6, each measure 9″ long.
A short simple post about a simple piece of handy flatware for you beverage needs.
Knork Modern Matte Iced teaspoon