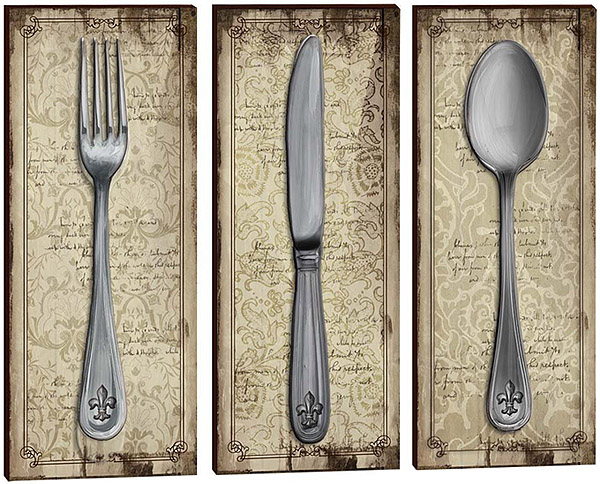 I have heard feedback that some of our readers come here looking for Cutlery themed artwork to decorate their kitchen or new restaurant. Finding flatware themed wall hanging art is a little difficult to find. So this week we are going to post about a couple of pieces that look pretty good to me.
The first is "Head West Canvas Art, On the Table" which has a classic art style named if I've ever heard one. This fork, knife and spoon is three separate 1.5 inch deep digitally printed canvas that each measure 8 x 20 inches. I believe that`s called a triptych?
PS – The title listing on Amazon says "Set of 2" but you do get three pieces according to a purchaser.